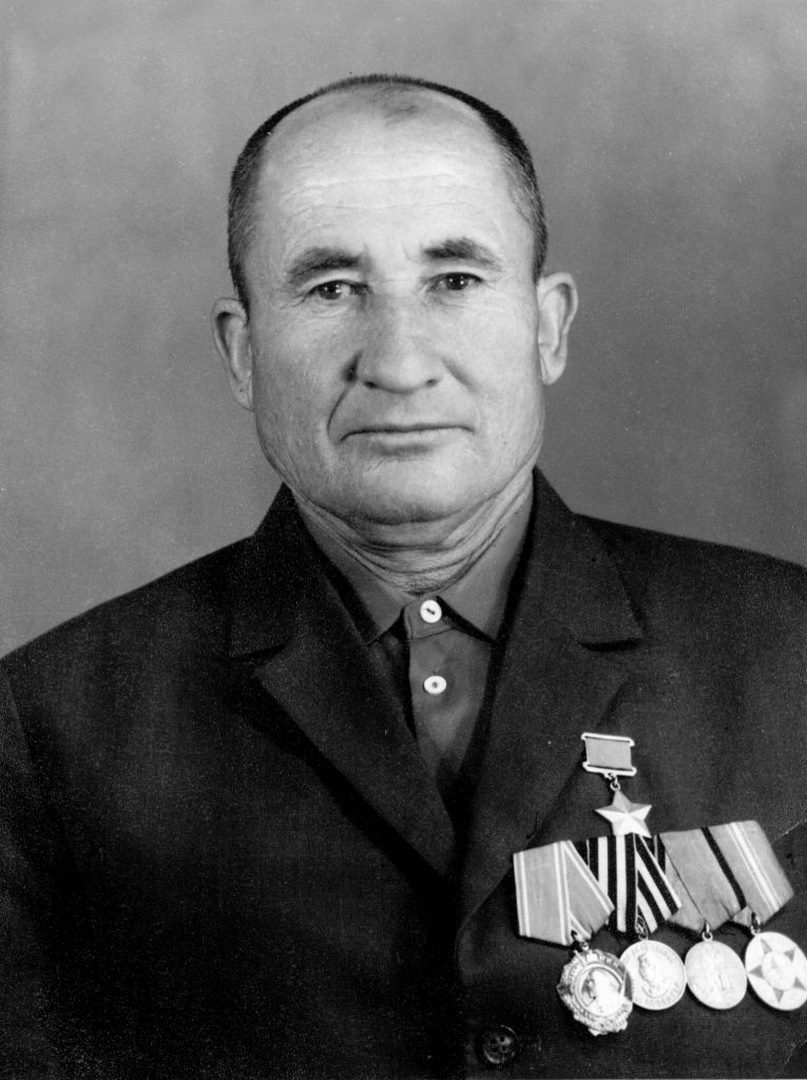 ERGASHEV SHARIF
Private, Participant of World War II, The Hero of the Soviet Union (October 30, 1943)
He was born on December 19, 1915 (January 1, 1916) in the village of Denov, Bukhara Emirate (now Denov village in Varakhsha Farm, Peshku district, Bukhara region). He attended primary school and worked on a collective farm.
In 1943 he was drafted into the army by the military commissariat of Vobkent district of Bukhara region. In February of that year, he was sent to the front as a shooter of the 1st Rifle Battalion of the 193rd Rifle Division of the 65th Army of the Central Front.
On October 15, 1943, he was one of the first members of an assault group to cross the Dnieper River near the village of Kamenka, Repkinsky District, Chernigov Region, Ukraine, and invaded an enemy trench. He was wounded in battle, but remained in line until the combat duties was completed.
By the decree of the Presidium of the Supreme Soviet of the USSR of October 30, 1943, "For exemplary performance of combat duties, courage and heroism in the fight against Nazi invaders on the front", Private Ergashev Sharif was awarded the title of "The Hero of the Soviet Union".
He died on December 5, 1978 and was buried in "Khoja Chorshanbe" Cemetery, Denov village.
GOLD STAR MEDAL OF THE HERO OF THE SOVIET UNION