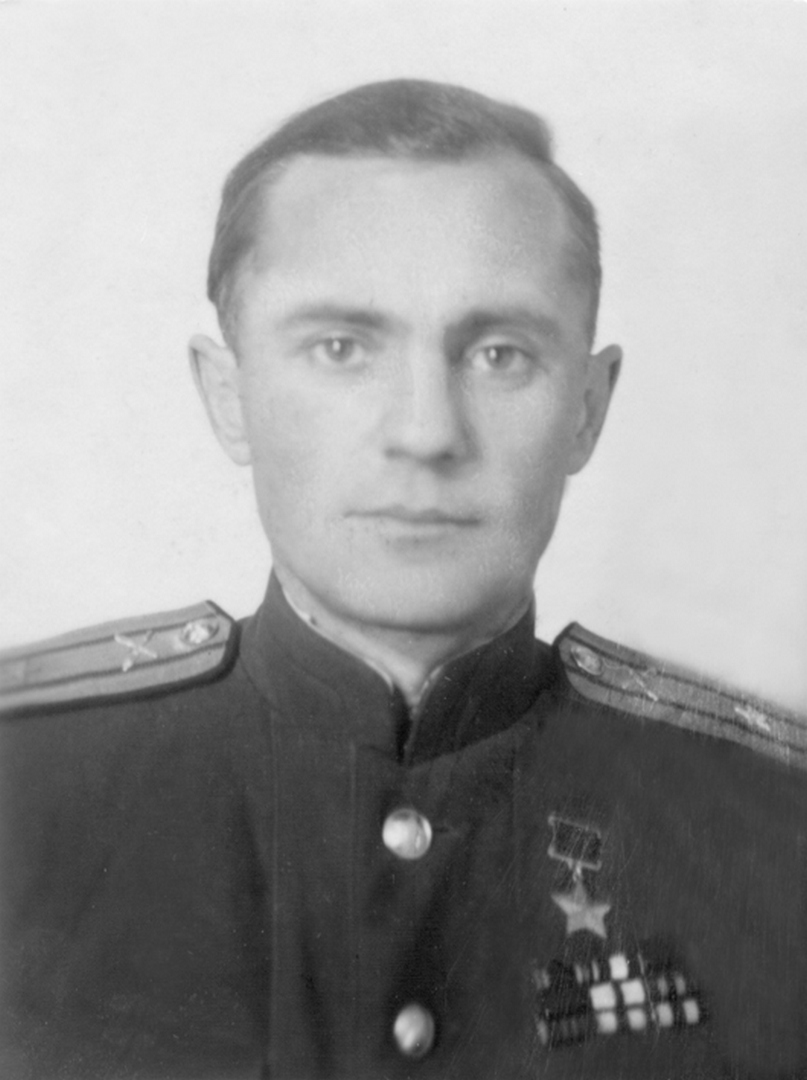 DOLJHENKOV IGOR PAVLOVICH
Senior Lieutenant, Participant of World War II, The Hero of the Soviet Union (November 1, 1943)
Igor Doljhenkov was born on April 14, 1914 in Tashkent in a working-class family. He completed three part-time courses at the All-Union Institute of Finance and Economics. He lived in Moscow and worked in various construction companies.
He served in the Red Army from 1936-1938. In December 1942, he was again drafted into the army. In 1943, Doljhenkov graduated from junior lieutenant courses.
From July 1943, he participated in the battles of World War II. In October 1943, Senior Lieutenant Igor Doljhenkov commanded the battery of the 492nd Anti-Tank Artillery Regiment of the 8th Anti-Tank Artillery Brigade of the 51st Army of the Southern Front. He was particularly active in the liberation of Melitopol.
On October 17, 1943, in a counterattack by the Germans, he destroyed three enemy tanks. Only a cannon left in the battery, Dolzhenkov himself with that destroyed another tank. The battery was soon surrounded. Dolzhenkov gathered the surviving artillery and started attacking them. More than 40 enemy soldiers and officers were killed in the fighting, and the threat of Soviet defeat in the region was eliminated.
By the Decree of the Presidium of the Supreme Soviet of the USSR of November 1, 1943, "For his bravery and courage in battle", Senior Lieutenant Igor Dolzhenkov was awarded the title of "The Hero of the Soviet Union".
After the war, Doljhenkov continued to serve in the Soviet Army. In 1952 he graduated from the Military Academy named after F.E. Dzerzhinsky. In 1970 he went on reserve as a colonel. He lived in Moscow and worked at a research institute. He died on August 8, 1980.
GOLD STAR MEDAL OF THE HERO OF THE SOVIET UNION
THE ORDER OF "ALEXANDR NEVSKIY"
THE ORDER OF "THE RED BANNER"
THE ORDER OF "THE PATRIOTIC WAR OF THE I DEGREE"
THE ORDER OF "THE PATRIOTIC WAR OF THE II DEGREE"