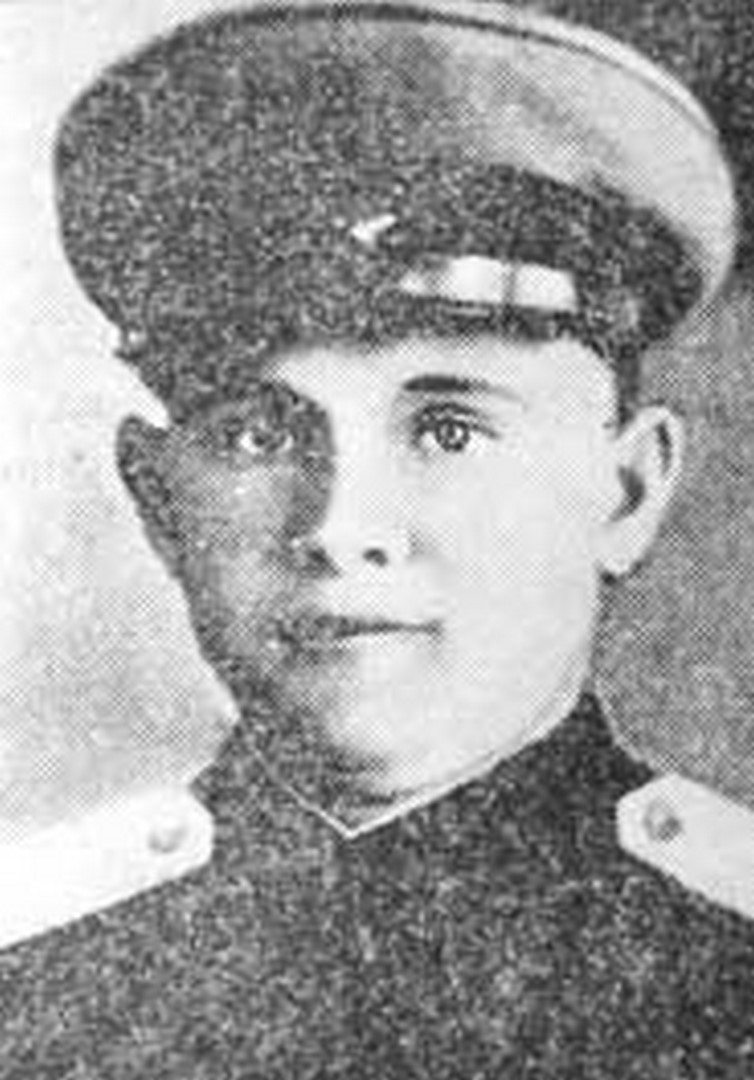 DOBRIKOV IVAN ANDREYEVICH
 Captain, Participant of World War II, The Hero of the Soviet Union (January 10, 1944)
Ivan Dobrikov was born on April 13, 1914, in Chistyakovo fortress (now Torez, Donetsk region, Ukraine) in a peasant family. After finishing the 7th grade of school, he graduated from the first course of the Mountain College. In 1936, Dobrikov was drafted into the Red Army by the Bekabad district commissariat of the Tashkent region. In 1939 he completed the course of junior lieutenants. He participated in World War II battles from June 1941.
In the middle of 1943, Captain Ivan Dobrikov was appointed as Chief of Staff of the 1131st Infantry Regiment of the 337th Infantry Division of the 40th Army of the Voronezh Front. He took part in the battles in Kursk.
He was especially active in the liberation of the Poltava region of the Ukrainian SSR and in the battles for the Dnieper. During the battles for the liberation of Gadyacha on September 10-11, 1943, Ivan Dobrikov crossed the Psyol River with a regimental group and took an active part in the battles on the city streets.
He retained most of his personnel in battle, and managed to capture many enemy soldiers and officers. A few days later, in a battle near the village of Chernoklev, Dobrikov, led by two groups, crossed a detour and attacked the enemy forces on the flank, destroyed enemy infantry equal to a battalion. In this battle he personally destroyed the enemy machine gun-crew and captured the German officer. On September 25, Dobrikov crossed the Dnieper with the battalion in the village of Zarubintsi, Monastrishinsk district, Cherkasy region of the Ukrainian SSR, and took an active part in capturing and holding the bridgehead on its west coast.
The battalion managed to squeeze the enemy from the dominating hills and reached the village of Kolesische.
On October 29, 1943, Dobrikov died in battle. He was buried in the Letsky Pereyaslav-Khmelnitsky district of the Kiev region of Ukraine.
By the decree of the Presidium of the Supreme Soviet of the USSR of January 10, 1944, "For exemplary performance of command duties and bravery and heroism in the fight against Nazi invaders on the front" Captain Ivan Dobrikov was awarded the title of "The Hero of the Soviet Union" (after his death).  
GOLD STAR MEDAL OF THE HERO OF THE SOVIET UNION
THE ORDER OF "THE RED BANNER"
THE ORDER OF "THE PATRIOTIC WAR OF THE I DEGREE"