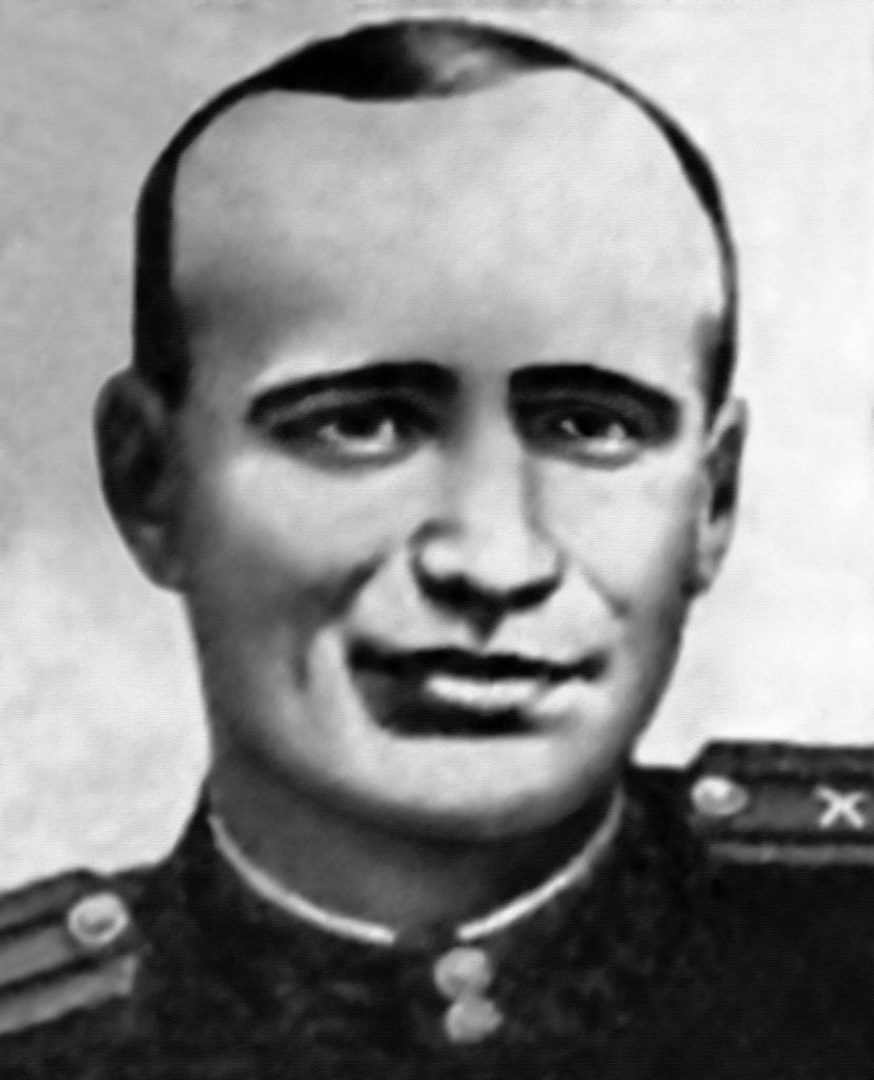 CHERNIKOV SERGEI FEDOROVICH
Major, Participant of World War II, The Hero of the Soviet Union (March 24, 1945)
   He was born in 1914 in Tashkent, where he lived and worked. On September 15, 1941, he was drafted into the Red Army by the Lenin District Military Commissariat of Tashkent.
   He was a platoon commander in the 951st Artillery Regiment of the 391st Artillery Division, and fought on the Kalinin, Northwest, and the 2nd Baltic fronts.
   On September 27, 1942, during a battle near the village of Kulikovo, his regiment was besieged. After investigating the situation, Chernikov organized the evacuation of the wounded and the dead and removed the battery from the siege.
   On January 18, 1943, in the battles for the Nasva-Kiselevichi-Zabolote station, his regiment repulsed six counterattacks of the enemy. On January 1, 1944, near Sedurino, he broke through the enemy's strong defenses, carried out the division's artillery supply plan (fire), and inflicted heavy casualties on the enemy.
   The 10th division commander of the 951st Artillery Regiment of the 391st Artillery Division was active in battles on Latvian territory.
   In the battles for the city of Regisa on July 26, 1944, he destroyed 7 machine guns, 2 snipers, and killed more than 60 enemy soldiers and officers with cannon.
   After the losses, the enemy began to retreat. He was seriously injured while trying to join the advancing infantry.
   He died because of his wounds in the 473rd Special Medical Battalion of the 391st Infantry Division (in Sprukti village, now Chernay volost, Rezekne district, Latvia).
   By the Decree of the Presidium of the Supreme Soviet of the USSR of March 24, 1945, "for exemplary performance of combat missions, courage and heroism in the fight against Nazi invaders on the front", Major Sergei Chernikov was awarded the title of "The Hero of the Soviet Union" (after his death).
ORDER OF ALEXANDER NEVSKY
ORDER OF THE PATRIOTIC WAR, 1ST CLASS