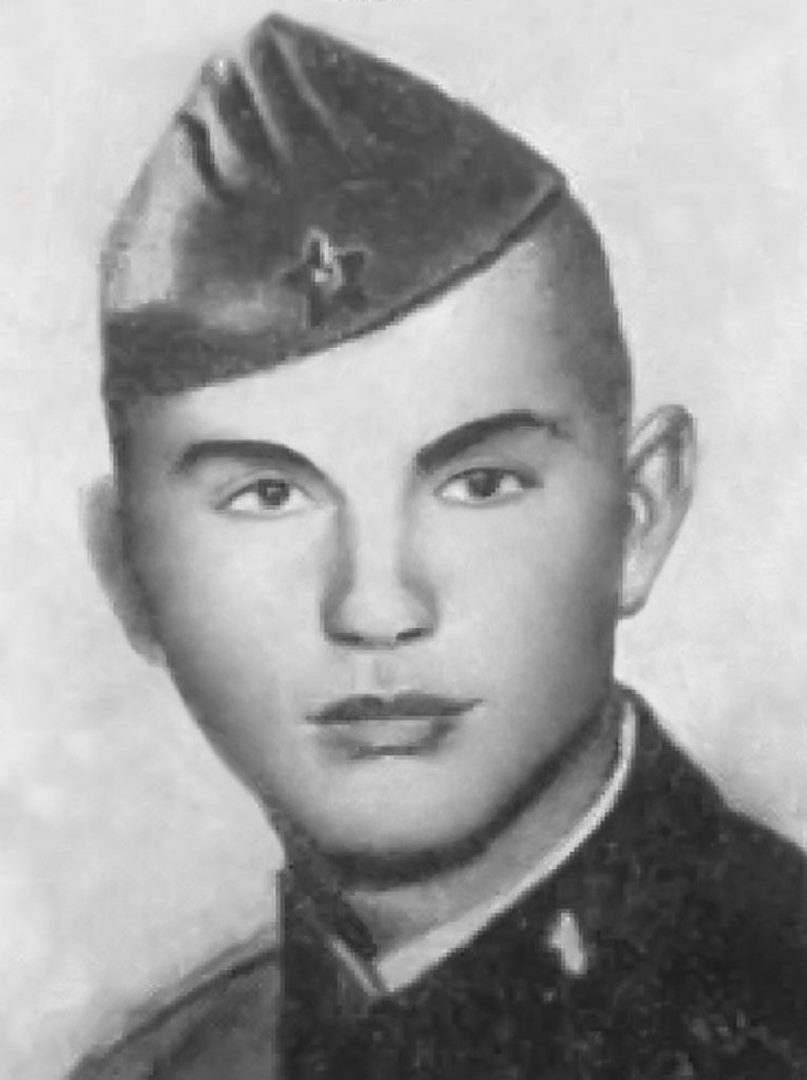 CHARIKOV MIKHAIL PAVLOVICH
Senior Sergeant, Participant of World War II, The Hero of the Soviet Union (February 22, 1943)
   He was born on December 22, 1919, in the village of Mukhina Polyana, now Yermishinsky District, Ryazan Region. He graduated from Azeyevskaya High School. In May 1939, he moved with his parents to Yangiyul, Tashkent region.
   In 1939 he was drafted into the Red Army by the Yangiyul District Military Commissariat. He graduated from a regimental school, and was appointed KV tank driver of the 15th Mechanized Corps divisions on the border in western Ukraine.
   He participated in battles from the first days of World War II. In the first battle near the settlements of Adama and Busk in the city of Lvov, the Charikov crew destroyed 4 heavy cannon pieces, 3 anti-tank guns and killed almost 40 Nazis.
   In battle, the tank's undercarriage was damaged, but it was quickly repaired and returned to battle, and the tankers destroyed two artillery batteries attached to the cavalry, two observation posts, and killed almost 50 enemy soldiers.
   Fom September 1941, he fought in the 131st Tank Brigade, made up of the remnants of the 8th and 10th Tank Divisions. On the southern front, he took part in defensive battles in the Donetsk region of Ukraine.
   On February 9, 1942, during a battle for Znamenka, a tank was hit by a mine. The explosion was damage the chassis and control handles. The tank became a firing point. Standing up, he helped the infantry move forward. The crew stayed in the tank for 11 hours and they could take the tank out of the battlefield after dark. On February 19, 1942, at the Battle of Bezabotka and Ocheretino, the crew destroyed three anti-tank guns, one 75-millimeter cannon, and up to 15 enemies. During the battle, a thermal projectile hit Charikov's tank. Charikov lost his sight, but did not drop the tank, and on the orders of the crew, drove the tank into battle until his last breath.
   By the Decree of the Presidium of the Supreme Soviet of the USSR of February 22, 1943, "For exemplary performance of combat duties, courage and heroism in the fight against Nazi invaders on the front", Senior Sergeant Mikhail Pavlovich Charikov was awarded the title of "The Hero of the Soviet Union" (after his death).