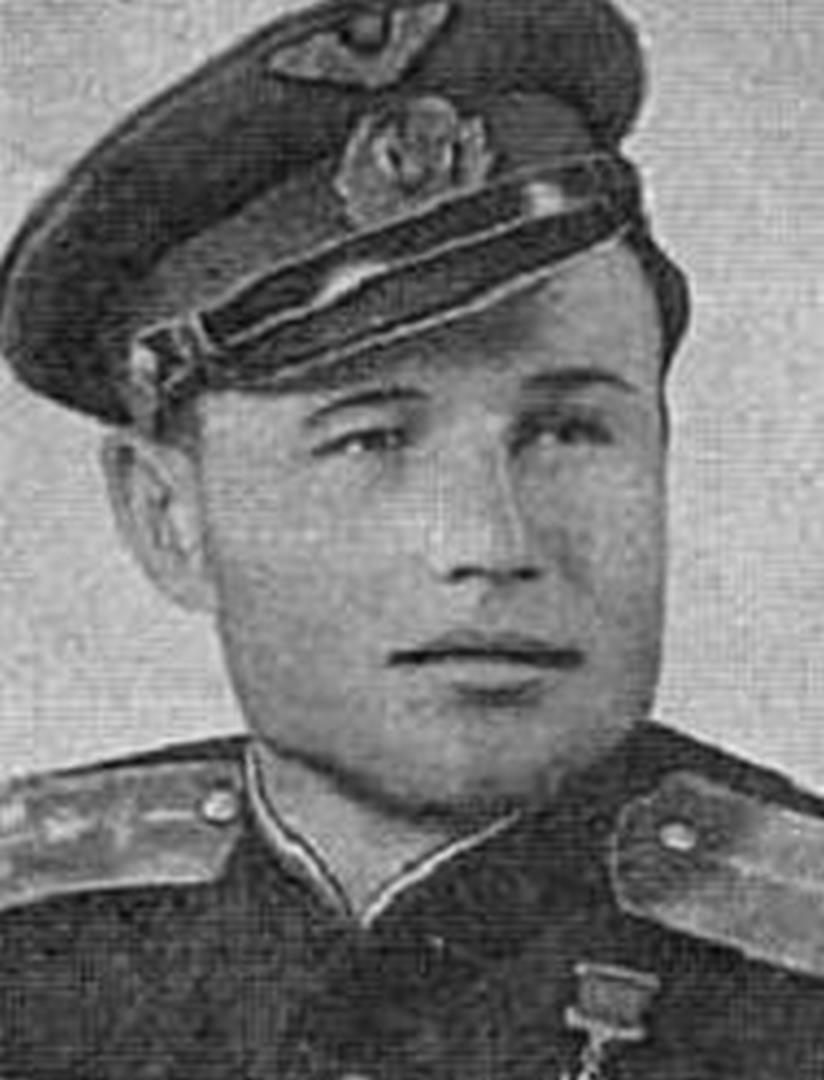 BOGDANOV ANATOLIY SERGEYEVICH
captain, a participant in World War II, Hero of the Soviet Union (03.24.1945)
He was born on December 15, 1922 in Kokand, Fergana region. As a child he lived in Almaty and Aktobe (Kazakhstan), since 1935 in Irkutsk. In 1940 he graduated from the 10th grade of the 11th school in Irkutsk.
In the Army since August 1940. In November 1941 he graduated from the Borisoglebsk Military Aviation Pilot School. 1941-1943 – Pilot of the 1st Special Training Aviation Regiment (Volga Military District).
September 1943 – May 1945 – Participant in World War II – pilot and unit commander of the 58th Guards Assault Aviation Regiment. He fought on the Central, Belorussian and 1st Belorussian fronts. He took part in operations in Chernihov-Pripyat, Gomel-Rechitsa, Rogachev-Jlobin, Belarus, Warsaw-Poznan and Berlin. In Il-2 assault aircraft, it carried out about 130 combat flights, carrying out attacks and bombing raids on enemy live forces and military equipment. He was wounded in the head on December 15, 1943.
By the Decree of the Presidium of the Supreme Soviet of the USSR of May 15, 1946, senior lieutenant Bogdanov Anatoly Sergeyevich was awarded the title of Hero of the Soviet Union, "For bravery and heroism in battle".
After the war, he served as a unit commander in the Air Force and chief of the air-raid service of the assault aviation regiments (in the Soviet forces in Germany, in the Carpathian and Trans-Baikal military districts).
He died on December 19, 1954 in Kedainiai, Lithuania. He was buried in Preobrazhensky Cemetery in Moscow.
GOLD STAR MEDAL OF THE HERO OF THE SOVIET UNION
THE ORDER OF "THE RED BANNER"
THE ORDER OF "THE PATRIOTIC WAR OF THE I DEGREE"
THE MEDAL OF "FOR THE VICTORY OVER GERMANY"