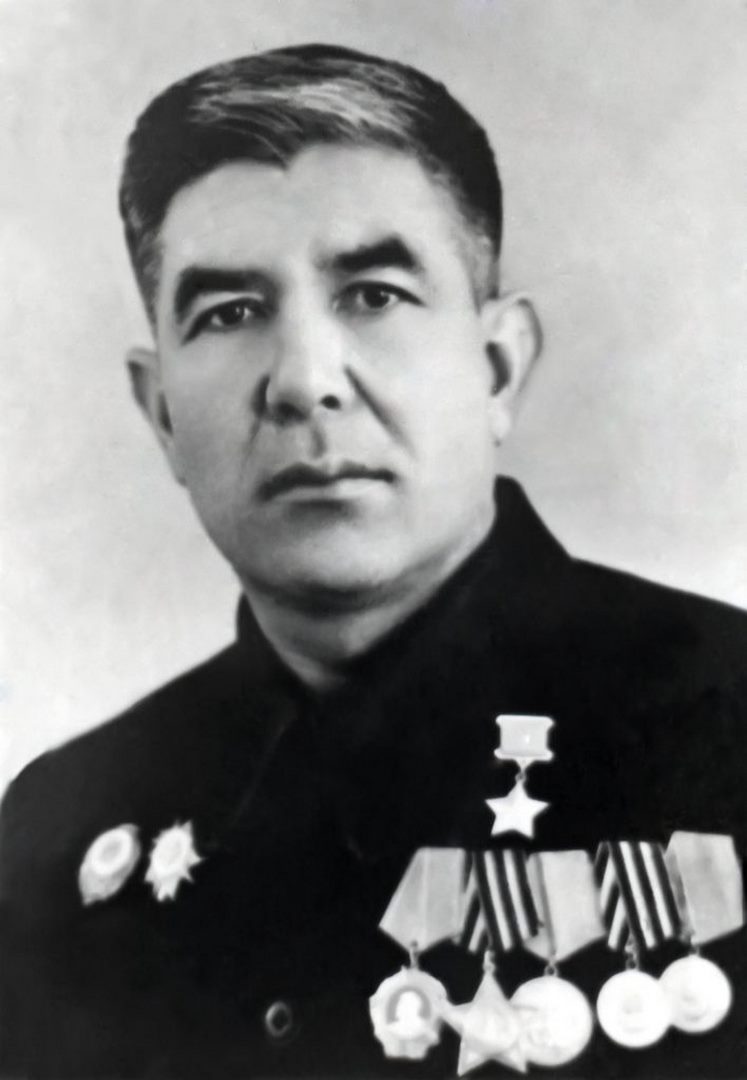 BOBOYEV TUKHTASIN BOBOYEVICH
Junior Sergeant, Participant of World War II, The Hero of the Soviet Union (January 15, 1944)
He was born on January 12, 1923 in the village of Jon-Ketmon of Fergana region of Uzbekistan district in a family of peasants. After finishing high school, he worked on a community farm. In 1942, Boboyev was drafted into the Red Army. He had been a participant of World War II since November 1942. By October 1943, Junior Sergeant Tukhtasin Bobyoev commanded the unit of the 154th Special Intelligence Company of the 81st Artillery Division of the 61st Army of the Byelorussian Front. He fought valiantly during the Battle of the Dnieper.
On October 1, 1943, Boboyev was one of the first to cross the Dnieper near the Chernihiv region of the Ukrainian SSR and took part in repulsing seven counterattacks by German units.
On October 2, he and his unit took part in repulsing four enemy counterattacks, during that battle they destroyed 6 machine guns and killed 10 German soldiers. He was seriously wounded but did not leave the battlefield.
By the Decree of the Presidium of the Supreme Soviet of the USSR of January 15, 1944, "For exemplary performance of combat missions of the command on the Dnieper and for courage and heroism", Junior Sergeant Boboyev Tukhtasin Boboyevich was awarded the title of "The Hero of the Soviet Union".
He was demobilized after the war.
In 1952, Boboyev graduated from the Tashkent Law Institute.
From 1962 he lived and traded in the city of Ahangaron of Tashkent region. His subsequent fate is unclear.
GOLD STAR MEDAL OF THE HERO OF THE SOVIET UNION
THE ORDER OF "THE PATRIOTIC WAR OF THE I DEGREE"
THE ORDER OF "THE PATRIOTIC WAR OF THE II DEGREE"
THE ORDER OF "SLAVA OF THE III DEGREE"
THE MEDAL OF "FOR COURAGE"