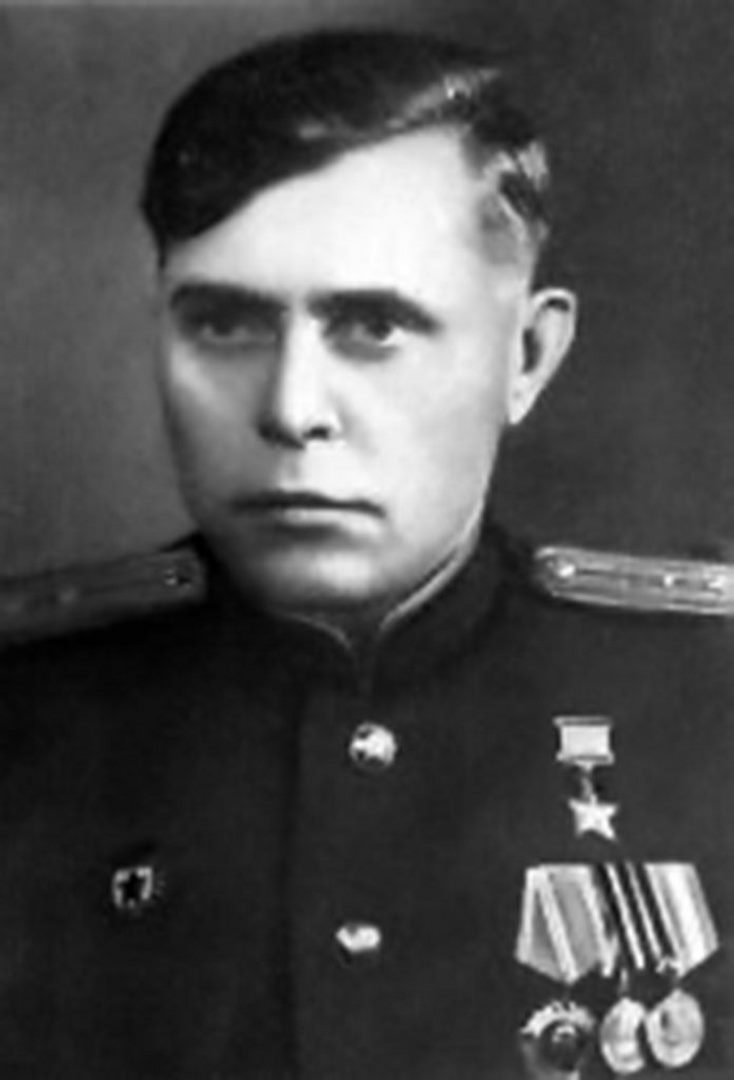 BIKOVSKIY VIKTOR IVANOVICH
Guard Lieutenant of the m/s, Participant of World War II, The Hero of the Soviet Union (October 26, 1944)
He was born on May 15, 1919 in the village of Ternovka (now Balashovskiy district of Saratov region) in a family of peasants. His mother died in 1921, and his father in 1935. Bykovskiy grew up in the Voroshilov orphanage in the village of Lipovka, Engels district, until 1936. He had lived with her uncle since 1936. Bikovskiy graduated from the Petropavlovsk Medical College in 1939. He was drafted into the Red Army later that year. From 1941 he served in the 213th Infantry Division, 201st Special Machine-Gun Battalion in Kattakurgan, Samarkand region of the Uzbek SSR. He was a participant in World War II since 1943. By September 1943, Guard Lieutenant of the Medical Service Victor Bykovskiy commanded the 7th Guards Army, the 72nd Guards Rifle Division, and the 224th Guards Rifle Regiment Sanitary Platoon. He fought valiantly for the Dnieper.
On the night of September 24-25, 1943, the Bikovskiy group crossed the Dnieper (Verkhnedneprovskiy district of the Dnepropetrovsk region of the Ukrainian SSR) near the village of Borodayevka. In the battles for the village, he was severely injured while defending the wounded at a battalion medical center from an attack by German units, but continued to defend without leaving the battlefield. Bikowskiy's efforts made it possible to save the lives of the wounded at the medical center.
By the Decree of the Presidium of the Supreme Soviet of the USSR of October 26, 1943, "For exemplary performance of the command's combat missions and courage and heroism in the fight against the Nazi invaders on the front" Guard Lieutenant of the Medical Service Viktor Ivanovich Bikovskiy was awarded the title of "The Hero of the Soviet Union".
In late 1943, Bikovskiy was discharged from the hospital and returned to the front. He took part in the crossing of the Bug, the Prut, the Dniester, and the liberation of Ukraine and Romania. In August of that year, he was sent to study.
In 1945, Bikovskiy graduated from a course in dentistry.
From 1956, Major Bikovskiy was in reserve.
He died on July 31, 1973, and was buried in Chisinau.
GOLD STAR MEDAL OF THE HERO OF THE SOVIET UNION
THE ORDER OF "THE RED BANNER"