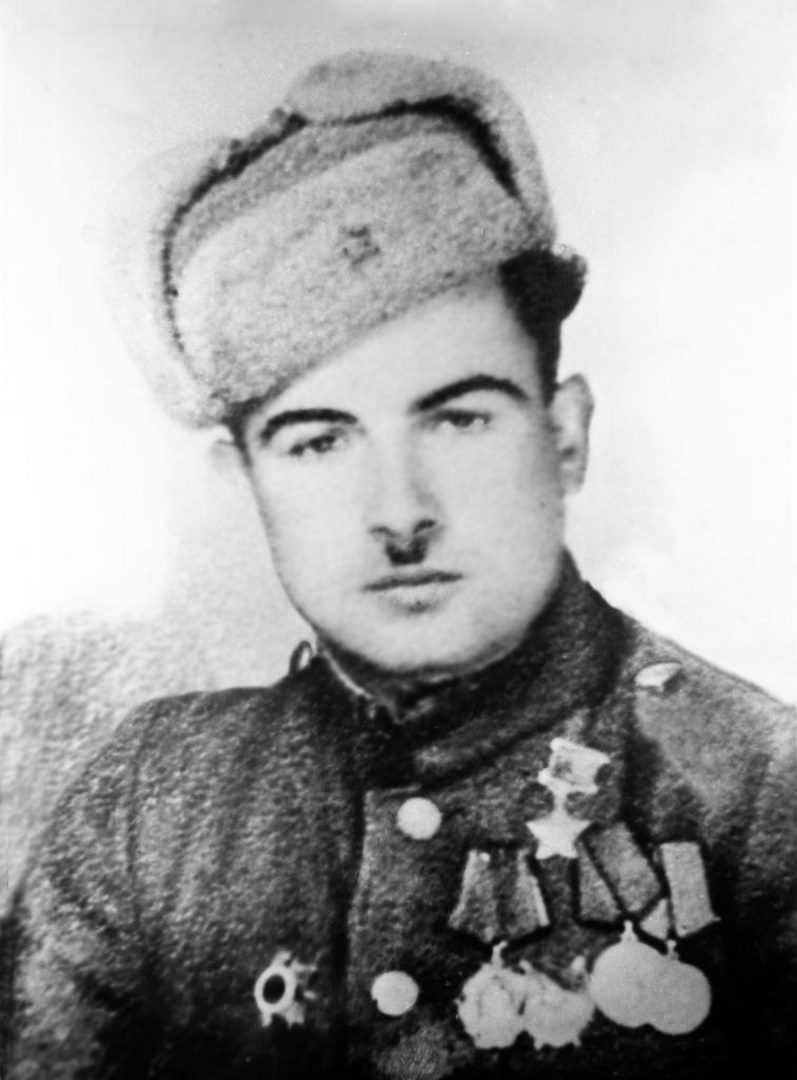 BIKOV YURIY MIKHAYLOVICH
 Sergeant, Participant of World War II, The Hero of the Soviet Union (May 16, 1944)
He was born in 1923 in the village of Karakol (now a city in the Bukhara region) in a family of peasants. He had incomplete secondary education. In 1941, Bykov was drafted into the Red Army by the Mariysk District Military Commissariat. He was a participant in World War II since June 1941. In November 1943, Sergeant Yuri Bykov commanded a machine gun account of the 691st Rifle Regiment of the 383rd Rifle Division of the Special Primorsky Army. He was active in the Operation of Kerchensko-Eltigen.
In November 1943, in the battles for the expansion of the platform on the Kerchensk Peninsula near the village of Adjimushkay (now on the Kerch border) Bykov replaced a retired platoon commander, stood up first and encouraged everyone to move forward, installed a machine gun on the hill, and destroyed 10 enemy firing points, thus he paved the way for the shooters.
On November 20, while repelling another counterattack by the enemy, he was left alone and opened fire from a machine gun to destroy several dozen enemy soldiers and officers.
By the Decree of the Presidium of the Supreme Soviet of the USSR of May 16, 1944, "For exemplary performance and courage and heroism in the fight against Nazi invaders on the front" Sergeant Yuri Bykov was awarded the title of "The Hero of the Soviet Union".
On May 11, 1945, Bykov died at the hospital. He was buried in the Oder military cemetery in central Frankfurt.
GOLD STAR MEDAL OF THE HERO OF THE SOVIET UNION
THE ORDER OF "THE RED BANNER"
THE ORDER OF "THE PATRIOTIC WAR OF THE I DEGREE"