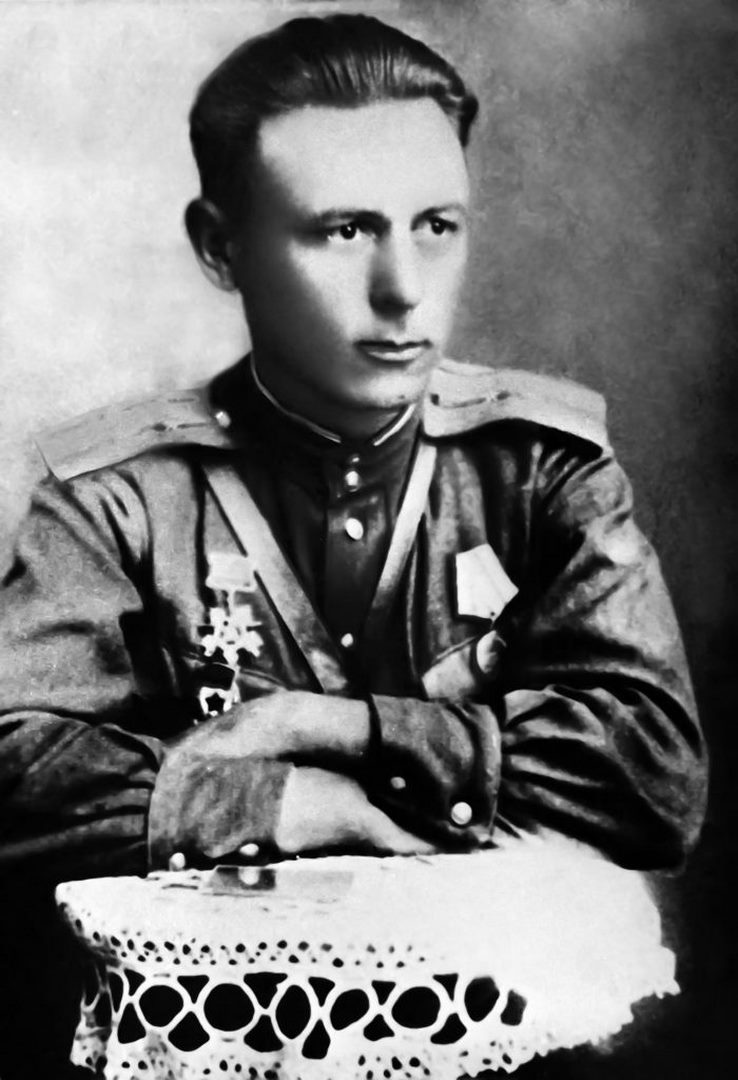 BERNATSKIY DMITRIY VASILYEVICH
Captain of the Guard, Participant of World War II, The Hero of the Soviet Union (June 27, 1945)
He was born on July 24, 1912, in the village of Streshin (now Jlobin District, Gomel Province, Belarus) in a family of peasants. He was Russian. He graduated from the Factory-Apprentice School. He lived in Turtkul, Karakalpak ASSR of the Uzbek SSR and worked as an accountant.
In 1941 he was drafted into the Red Army by the Turtkul city military commissariat. In 1942, Orlov graduated from the Military Infantry Academy and was sent to the front.
Until January 1945, Captain Dmitry Bernatsky was a senior aide to the
3rd Guards Battalion of the 38th Guards Regiment of the 4th Guards Rifle Division of the 5th Guards Army of the 1st Ukrainian Front. He fought valiantly for the liberation of Poland.
On the night of January 20-21, 1945, Bernatsky was one of the first to cross the Auburn near the village of Eichenrid (now Levin-Bjeski, Poland) and occupied the platform with a group of fighters. Bernatsky personally led the repulse of five enemy counterattacks. He was severely wounded in the battle and died there. He was buried in Klyuchbork, Opolsk Voivodeship, Poland.
By the Decree of the Presidium of the Supreme Soviet of the USSR of June 27, 1945, "For exemplary performance of the command's combat missions in the fight against the Nazi invaders on the front, as well as for his courage and heroism" Captain of the Guard Dmitry Vasilyevich Bernatsky was awarded the title of "The Hero of the Soviet Union" (after his death).
GOLD STAR MEDAL OF THE HERO OF THE SOVIET UNION
THE ORDER OF "THE PATRIOTIC WAR OF THE I DEGREE"
THE ORDER OF "THE PATRIOTIC WAR OF THE II DEGREE"