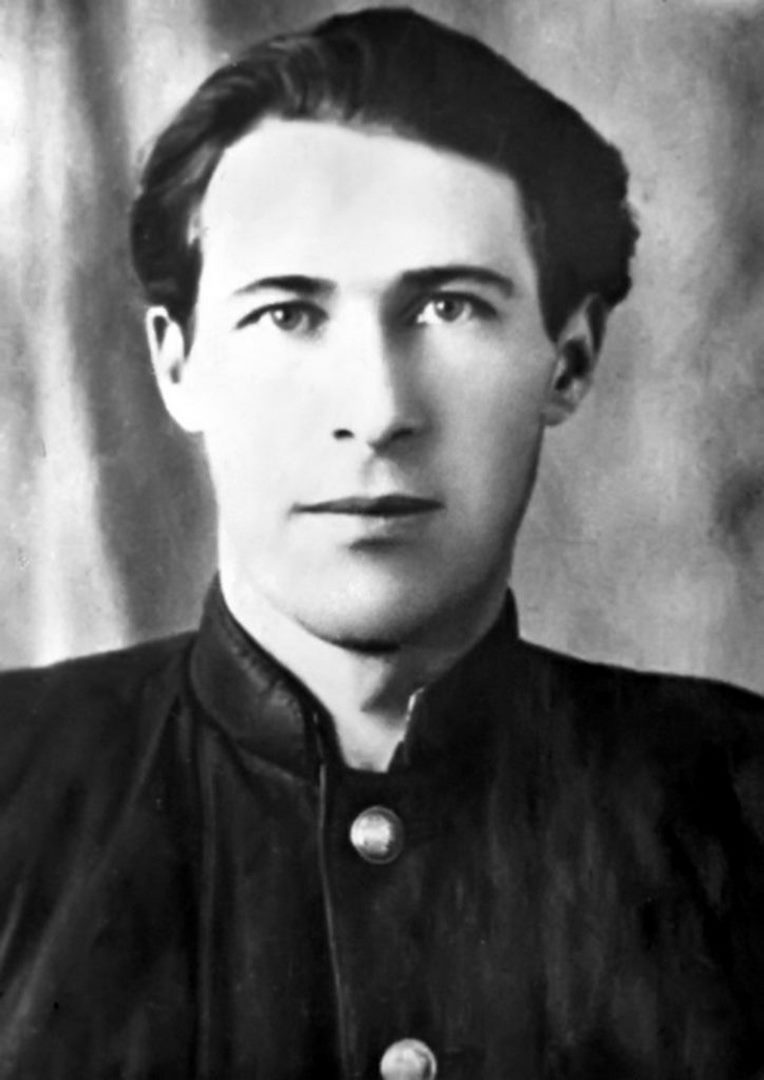 Akimov Mikhail Pavlovich
Senior Sergeant of Guard, Participant of World War II, The Hero of the Soviet Union (September 25, 1944)
He was born on November 25, 1925, in the village of Suponevo of Samara Oblast of USSR in a family of Russian peasant.
He had a 7th grade education and worked on a collective farm.
He was drafted into the Red Army in January 1943 by the military commissariat of Yangikurgan district of Namangan region of the Uzbek SSR. For three months he studied mortar in the reserve regiment. From June 1943 he fought on the front. He fought on the Western, Southwestern, Southern, the 4th Ukrainian, the 1st and 3rd Belorussian fronts. He was twice injured and concussed. He served as a sniper in the 125th Guards Artillery Regiment of the 54th Rifle Guards Division.
On July 8, 1944, German troops attacked the location of the 54th Infantry Guards Division in the southwest of Lesnaya station (Baranovichi district, Brest region). The enemy infantry attacked with the help of 15 tanks and self-propelled artillery. Akimov aimed to fire on the attacking tanks and destroyed the enemy tank at a distance of 300-400 meters with the first projectile. In the next battle, however, other combat accounts failed. Acting individually Mikhail Akimov destroyed three more enemy tanks and fired shots at the attacking infantry himself. He was injured and lost consciousness, but the occupied territories were not lost. He was treated in hospital for a month and a half.
In January 1945, Akimov was sent to Sumi Artillery Academy. However, due to injuries and contusions, he was discharged from the army in November 1946 because of his health.
He graduated from the Samara Flour and Grain Products College and worked in Vladimir. In late 1951, he moved to Sum and worked as an ironworker at a regeneration plant.
He died on March 8, 1983 and was buried in the Central Cemetery in Sumy of Ukrainian SSR.
By the Decree of the Presidium of the Supreme Soviet of the USSR of September 25, 1944, "For exemplary performance of the command's combat missions during the struggle against the Nazi invaders, as well as for his courage and heroism", Junior Sergeant of the Guard Mikhail Pavlovich Akimov was awarded the title of "The Hero of the Soviet Union" with the Order of "Lenin" and the medal of "Golden Star" (№ 5103).
There is a portrait of Mikhail Pavlovich Akimov among the other warriors associated with the "Heroes of Stalingrad" Street of Sumy city.
GOLD STAR MEDAL OF THE HERO OF THE SOVIET UNION