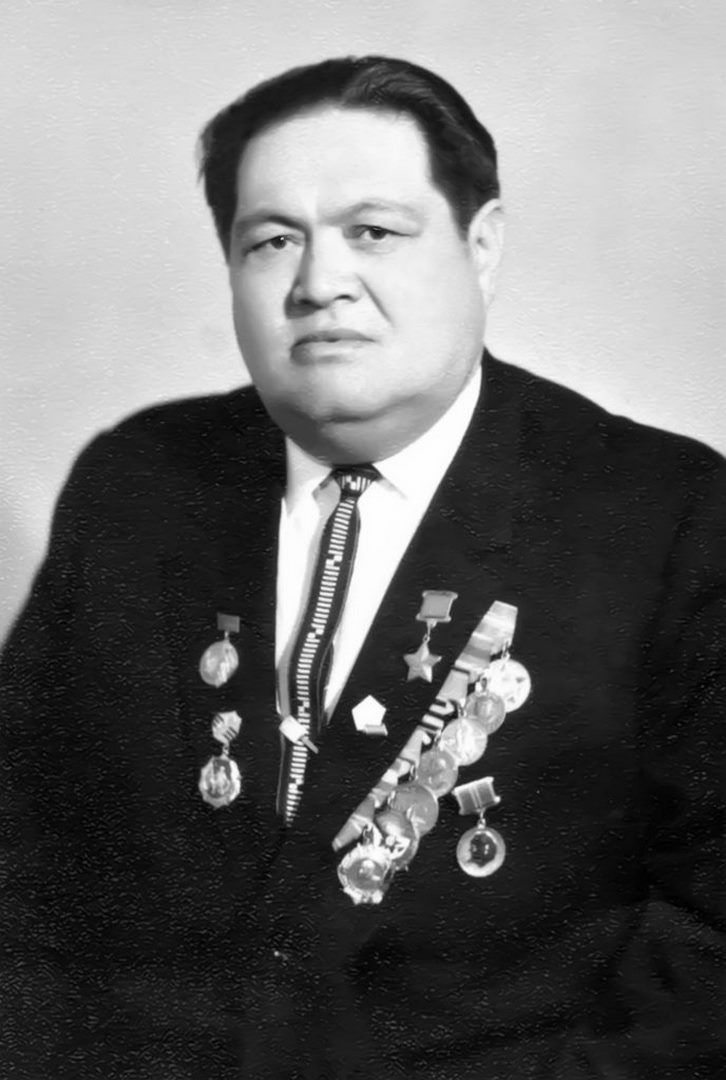 ADASHEV SOLI
Senior Sergeant of Guard, Participant of World War II, The Hero of the Soviet Union (March 24, 1945)
 He was born on March 2, 1923 in the village of Tuda of Naryn district of Namangan region in a family of peasants.
He was Uzbek. In 1941 he graduated from the Pedagogical College in Andijan. She worked as a primary school teacher. From 1942 he fought in the Red Army.
On June 23, 1944, while entering the defense of the enemy the 459th Rifle Regiment unit (the 42nd Infantry Division of the 49th Army of the 2nd Belorussian Front) led by Komsomol member Sergeant Adashev killed 20 Nazi soldiers. He crossed the river near the village of Chernyavka (Shklovsky district of Mogilev region), fought surrounded and joined the attacking units.
During the 14-hour siege on June 24, 1944, he inspired the warriors to fight against the enemy tanks and infantry, and personally destroyed a single machine gun and sniper rifle.
By the Decree of the Presidium of the Supreme Soviet of the USSR of March 24, 1945, "For exemplary performance of the command's combat missions in the fight against the Nazi invaders, as well as for courage and heroism", Senior Sergeant Adashev Soli was awarded the title of "The Hero of the Soviet Union".
In 1960 he moved to Namangan for permanent residence.
He died on November 2, 1984 and was buried in "Labbay toga" Cemetery in Namangan.
GOLD STAR MEDAL OF THE HERO OF THE SOVIET UNION