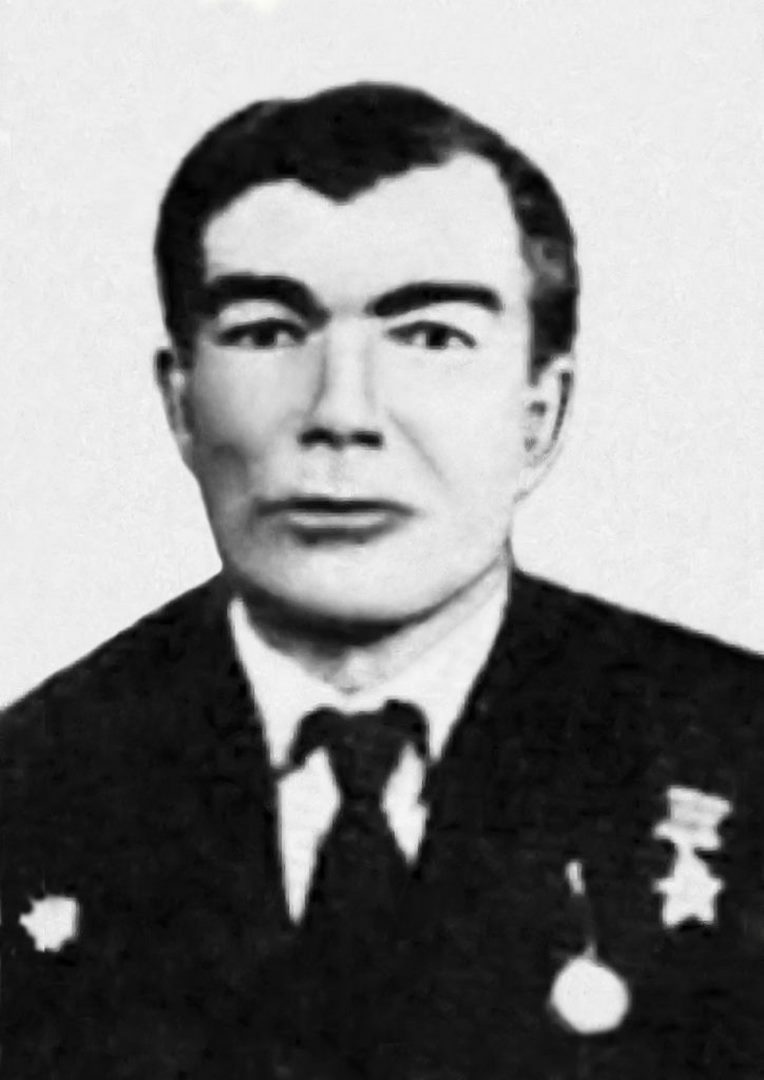 ABZALOV REM ABZALOVICH
Senior Lieutenant of Guard, Participant of World War II, The Hero of the Soviet Union (March 24, 1945)
He was born on June 28, 1914 in the city of Tashkent (Republic of Uzbekistan).
He was Tatar. He received his primary education at a local madrassah. After moving to Kazan, he worked as a factory worker. He graduated from the Faculty of Workers. In 1936, he graduated from the provincial trade union movement school.
He was drafted into the Red Army in the late 1930s. He participated in the Soviet-Finnish War of 1939-1940. After his release, he served as chairman of the Kazan Aircraft Plant Committee (now the Gorbunov Aircraft Production Association). He entered the working faculty of Kazan State University.
In 1942 he was drafted into the Red Army for the second time. He completed the courses of Political content. He had been a participant of World War II since 1942. He fought in the wars in Ukraine, Romania, Bulgaria, Yugoslavia and Hungary. He worked hard to cross the Danube.
On December 1, 1944, the commander of the route of the 116th Guards Artillery Regiment (40th Guards Artillery Division of 4th Guards Army of
3rd Ukrainian Front), Senior Lieutenant Rem Abzalov crossed the Danube River in the village of Dunapatay which was situated in 10 km west of the city of Pax of Hungary. During the occupation of the bridge, the company killed about 100 enemy soldiers and officers, and captured 145 people.
By the Decree of the Presidium of the Supreme Soviet of the USSR of March 24, 1945 "For exemplary performance of combat duties of the command during the fight against Nazi invaders, as well as for courage and heroism", Senior Lieutenant Abzalov Rem Abzalovich was awarded the title of "The Hero of the Soviet Union".
He finished his serve in the war as a battalion commander.
After the war, Abzalov continued to serve in the Armed Forces of the USSR. In 1946 he graduated from the "Shooting" courses. He was a regimental commander of the Turkestan military district. From 1950 to 1960, he was the military commissar of Tashkent. R.A.Abzalov left the army as a major.
He lived in Tashkent, the capital of Uzbekistan. He died on February 7, 1983. He was buried in the Alley of Heroes of the Military Cemetery in Tashkent.
GOLD STAR MEDAL OF THE HERO OF THE SOVIET UNION