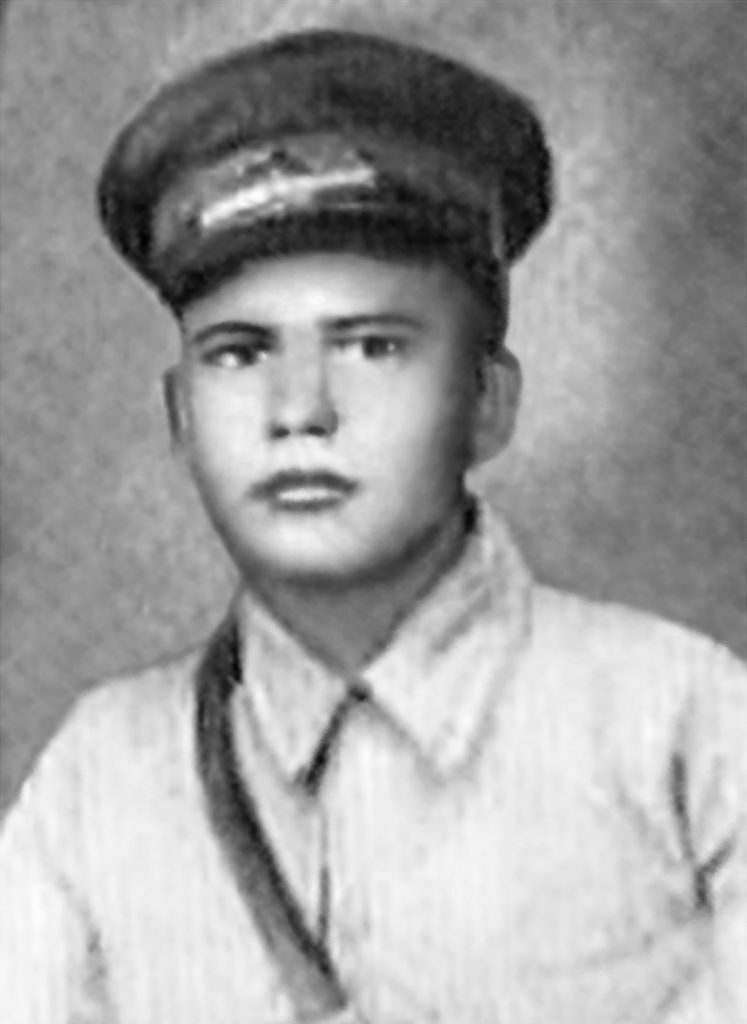 ABDRSHIN RAMIL KHAYRULLAYEVICH
 Sergeant, Participant of World War II, The Hero of the Soviet Union (November 17, 1943)
 Abdrshin Ramil Khayrullayevich was born in November 1925, in Novomusino village (now Sharlik district of Orenburg region).
He finished the 10th grade. In July 1942, Ramil Abdrshin graduated from Kattakurgan Pedagogical Institute with excellent marks, and then he worked at school as a teacher in Kattakurgan city.
Ramil Abdrshin was drafted into the Red Army in 1943 and soon in March of this year he participated in the battles of the front of Voronej.
In the battles for liberation of the villages as Zarubins, Lukovits and Grigorovka Ramil Abdrshin acted decisively and bravely.
In October 11, 1943, Ramil Abdrshin was seriously injured in the battle against Nazi and died in a military hospital in November 8, 1943. 
By the Decree of the Presidium of the Supreme Soviet of the USSR of November 17, 1943, "For exemplary performance of the command's combat missions in the fight against the Nazi invaders on the front, as well as for his courage and heroism", Sergeant Ramil Khayrullayevich Abdrshin was awarded the title of "The hero of the Soviet Union" (after his death).