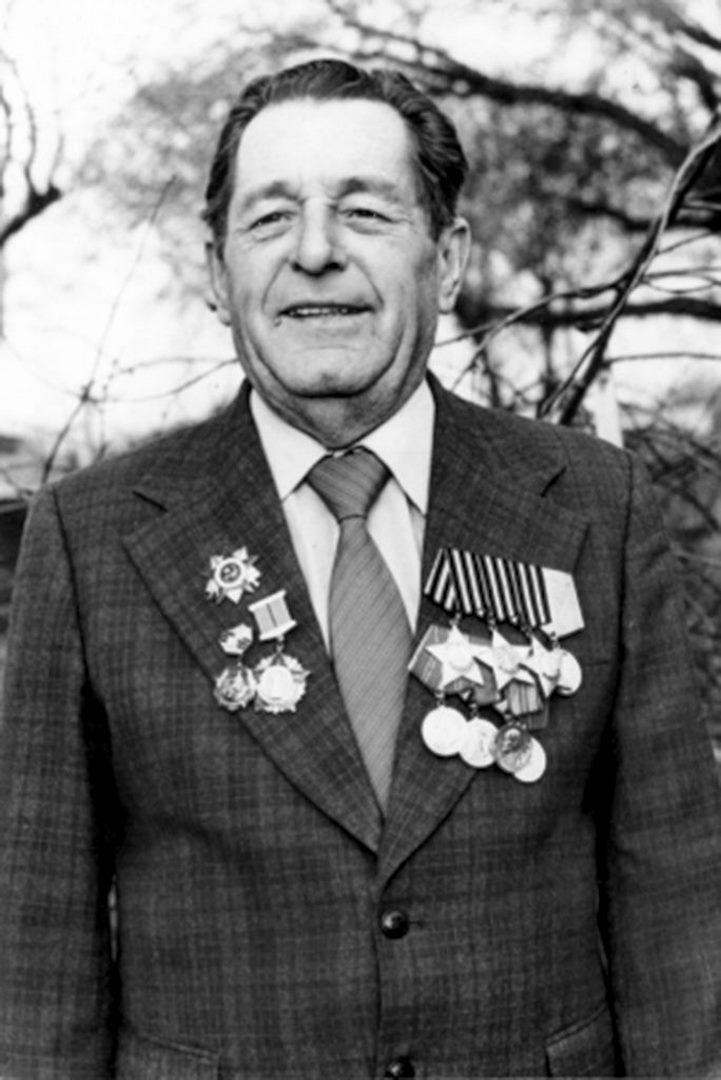 RYABOSHLYK ALEXEY SEMENOVICH
sergeant, a participant in World War II, Full cavalier of the Order of Glory (04.10.1945)
Born February 20, 1925 in the city of Rossosh, Voronezh region in a working class family. Ukrainian. After completing 7 classes, he worked as a mechanic in a depot at the Rossosh railway station.
In the army at the fronts from January 27, 1943, before that he was in the territory occupied by the enemy. He began fighting in tht battle near Kharkov and was wounded. After hospital in the 116th Infantry Division, he participated in the battle of Kursk and the liberation of Ukraine. On April 17, 1944, during an attack on the village of Karligul (north of the city of Iasi, Romania), he broke into an enemy's position and crushed 3 enemy machine-gun points with grenades. During the period of battles from April 16 to 28 near the city of Iasi, he personally exterminated over 10 enemy soldiers.
By order of the 116th Infantry Division of June 12, 1944, Private Ryaboshlyk Alexei Semenovich was awarded the Order of Glory of the 3rd degree.
During the battle on August 20, 1944, for the settlement of Zahorn (northwest of the city of Iasi), under enemy fire, he took an advantageous position and, supporting the fire, the offensive of infantry units, destroyed the enemy's manpower before separation, which contributed to the success of the company.
By order of the troops of the 52nd Army of October 27, 1944, Junior Sergeant Ryaboshlyk Alexei Semenovich was awarded the Order of Glory of the 2nd degree.
On February 14, 1945, in the battle for the forest farm Heiligenze (north-east of the city of Görlitz, Poland), he cut off the enemy's counterattack infantry from the tanks with a machine gun, forcing them to lie down, and destroyed the enemy machine-gun point.
By a decree of the Presidium of the Supreme Soviet of the USSR of April 10, 1945, "For the exemplary performance of combat missions at the front of the struggle against the German invaders and the valor and courage shown", sergeant Ryaboshlyk Aleksey Semenovich was awarded the Order of Glory of the 1st degree.
After the war, he continued to serve in the army and in 1947 he graduated from the Tashkent Military Infantry School. In 1959, he was discharged to the reserve and lived in the hometown of Rossosh.
He died on March 6, 1994.
ORDER OF GLORY 1,2,3 DEGREES