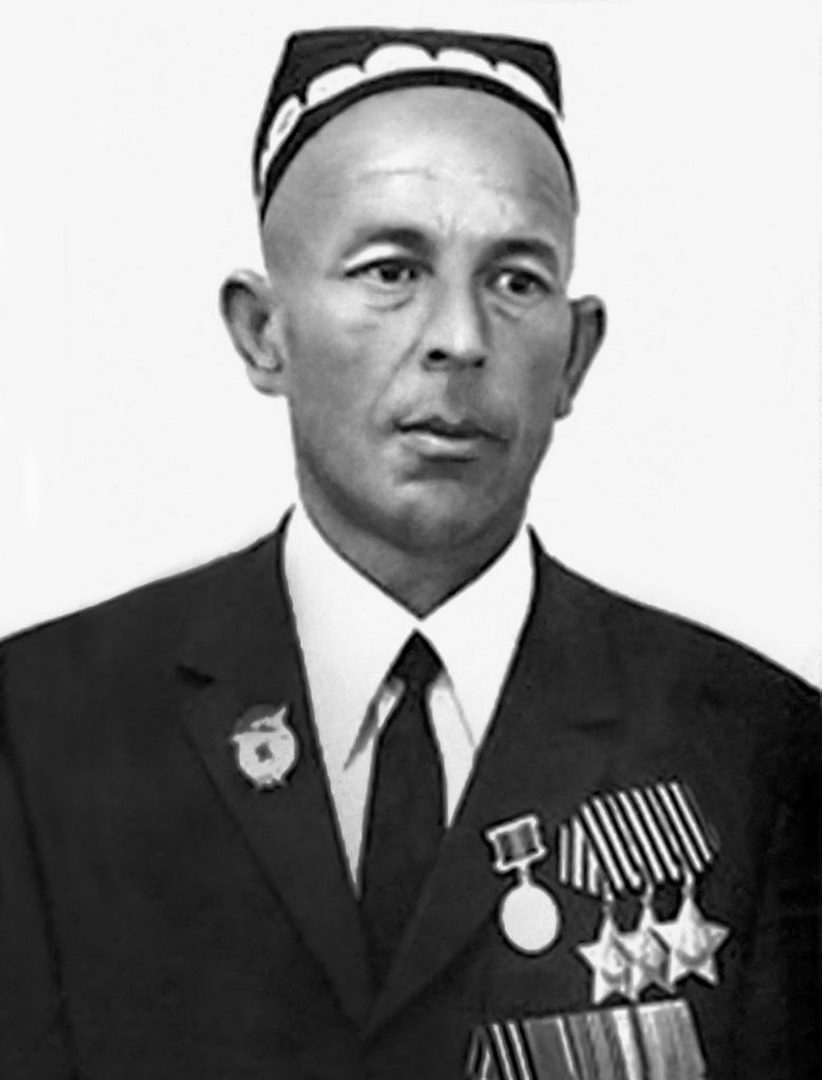 POCHEUMAROV SANGIN
guard junior sergeant, a participant in World War II, Full cavalier of the Order of Glory (05.15.1946)
Born on January 16, 1924 in the village. Aktepe of the Nausky district of Tajikistan in a peasant family. Uzbek. Primary education. Worked on a collective farm. In the Red Army since 1942. At the front in World War II from August 1942.
The mortar gunner of the 16th Guards Cavalry Regiment (4th Guards Cavalry Division, 2nd Guards Cavalry Corps, 1st Belorussian Front) of the private Pocheumarov as part of the mobile horse group on July 18, 1944 near the village of Losice (Poland) took the battle enemy retreating mechanized column. In this battle, an armored personnel carrier was burned with mortar fire, disabled the enemy's self-propelled gun and destroyed over 10 Nazis.
September 16, 1944 was awarded the Order of Glory 3 degrees.
On January 23, 1945, Junior Sergeant Pocheumarov, in battles for Bydgoszcz (Poland), with well-aimed fire exterminated over 10 Nazis and covered 2 machine-gun points.
March 23, 1945 was awarded the Order of Glory 2 degrees.
In the battles for the city of Berlin, on April 25, 1945, Pocheumarov captured more than 10 enemy soldiers, eliminated snypers and soldiers equiped faustpatrone that had settled in it and interfered with the advancement of our shooters, and helped disable the enemy armored personnel carrier.
On May 15, 1946 he was awarded the Order of Glory of the 1st degree.
In 1947 demobilized. He lived on the farm to them. Dzerzhinsky (Bekabad district of Tashkent region). He worked as an accountant.
He died on April 26, 1973.
ORDER OF GLORY 1,2,3 DEGREES