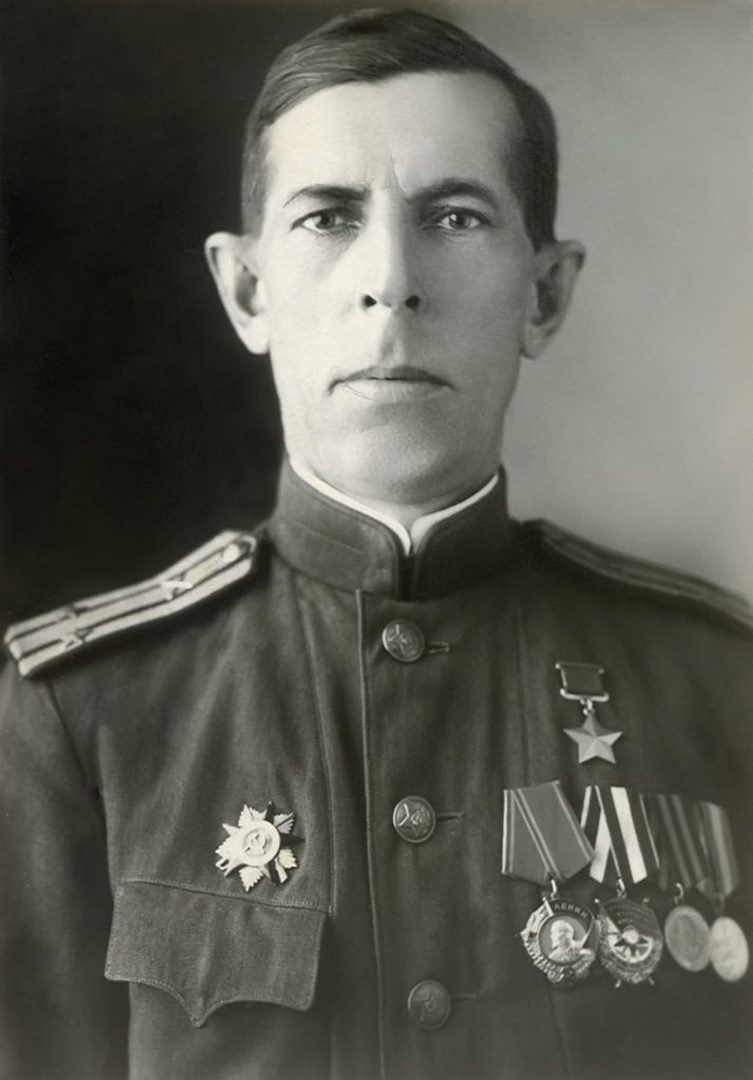 LUBIMOV ALEKSEY ILICH
major, participant in World War II , Hero of the Soviet Union (10.26.1943)
He was born on May 7, 1902 (20) in the Krasnochersk region of the Don region (according to other sources – in the village of Ternovskaya), in the peasant family of the present-day Simlyansk district of the Rostov region. Russian. Primary education. He worked in a tannery in the village of Nizhnechirskaya (now Nizhniychir village, Volgograd region).
In the ranks of the Red Army since 1921. He took part in the battles against the Antonov and Tajik oppressive groups in the Tambov region. In 1926 he graduated from the Leningrad Artillery School.
From June 1941 he served in World War II. He started the battles in Belarus, took part in the Battle of Kursk. On September 27, 1943, the commander of the artillery regiment transported all supplies from the Dnieper River by hand. During the capture of the platsdarm near the village of Dneprapetrovka, Verkhnedneprovsky district of Ukraine's Dropepskiysk region on the right bank of the Dnieper, he used his troops to fire in a battle with enemy heavy tanks, armored vehicles and armored vehicles. -strengthening.
By the Decree of the Presidium of the Supreme Soviet of the USSR of October 26, 1943, Major Alexei Ilyich Lubimov was awarded the title of Hero of the Soviet Union "For exemplary performance of the command's combat missions, courage and heroism in the fight against the Nazi invaders on the front".
He lived in Termez, Surkhandarya region, then in Krasnodar.
He died on April 5, 1986., He was buried in a Slavic cemetery in Krasnodar.
ORDER OF THE PATRIOTIC WAR, 1ST CLASS